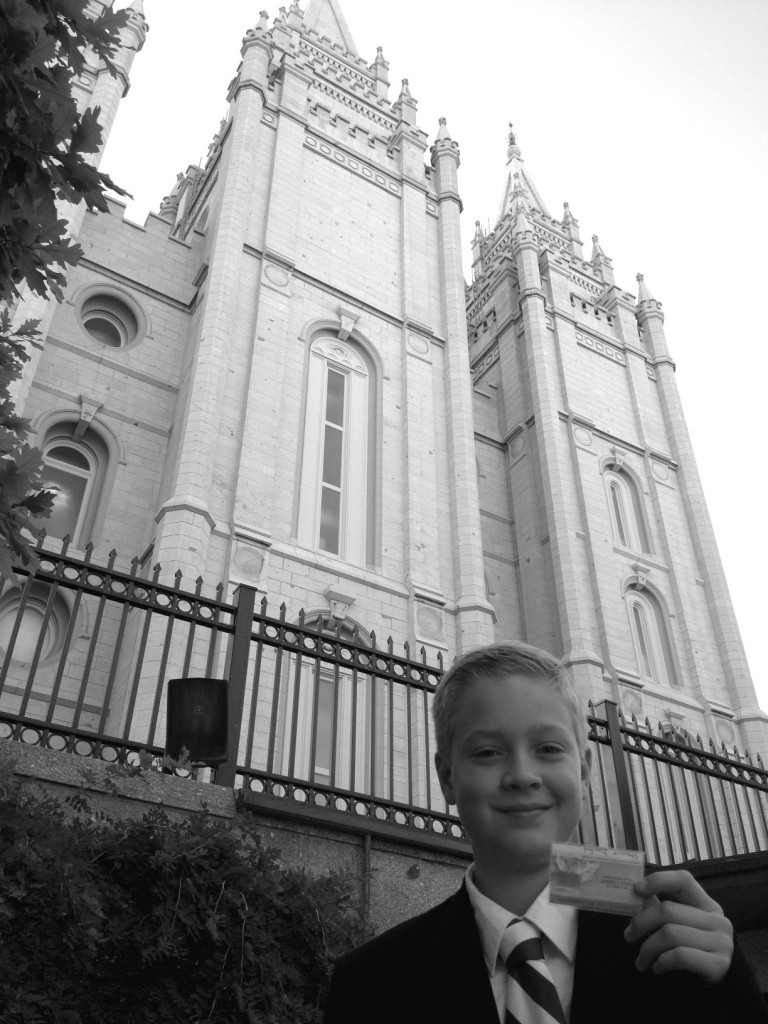 Stewart turned twelve and received the Aaronic Priesthood. This enables him to serve others in the church every Sunday. He passes the sacrament to the congregation with other priesthood holders. Taking the sacrament and recommitting our will with the Lord's will is the most important part of our church experience each Sunday. It is beautiful to see Stewart grow and find satisfaction in serving people. As he continues to serve others throughout the week, he will bless the lives of many and find continued happiness.
On the day Stewart was ordained, he chose to wear the former tie of his Sunday School teacher who had passed away a few months earlier. It was a moving tribute to witness.
Turning twelve also means Stewart is able to go into the temple and do baptisms for those that didn't have an opportunity to get baptized while they lived on earth. His favorite temple is the SLC temple so we set up an appointment and invited his Utah cousins, aunts and uncles to join us. While waiting to begin, we heard the voices of the Prophet and 12 apostles walking down a neighboring hallway on their way to their weekly Thursday meeting. We also were greeted by the Temple President and Matron, President and Sister Alldredge who were former neighbors of Lizzy.
Afterwards we celebrated with Belgian waffles at Brugges. We highly recommend the Torpedo waffle stuffed with dark Belgian chocolate.
Stewart is wise and deeply spiritual. He has the ability to relate with and entertain children years younger than he is while also engaging in deep, meaningful conversation with adults on a variety of topics. We sometimes forget that he just turned 12 and not 22. We love you Stewart and love your companionship!